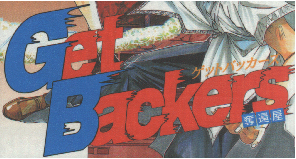 House of Midou Ban and Ginji
~~~~~~~`~`~~~~~~~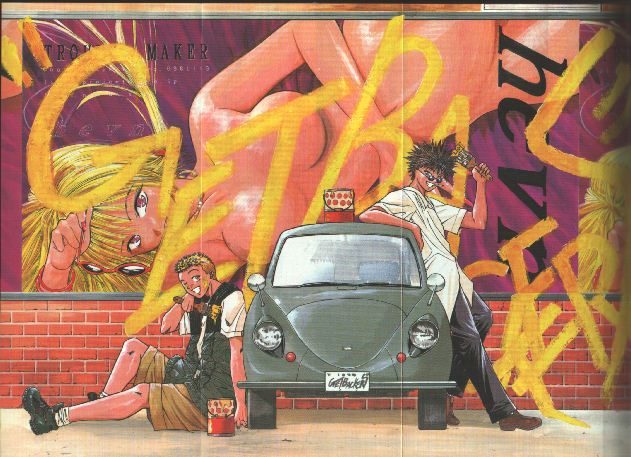 Irrashaimase... I am Bulma, the keeper of their house. You know them, always up to something to do for money which often ends up at someplace else leaving them with barely ¥100 to live with. I guess you have the idea of how much they pay me to take care of this house... yeah, NONE! But anyways, I'd love to keep this house clean and interesting for everyone to visit. Those boys are just too kawaii to be left unattended. So, I would love to invite you to inspect the house. FYI, I'm working as well, so I can afford to renovate this house time by time.

Get Backers - Character Info and Synopsis
Main characters and Manga info available here. Also a little synopsis to introduce our manga to the world.

Midou Ban and Ginji's Bedroom
Yes, I know the house is small... we can't help it. Gomen ne... so we have no choice but to just put the fanfics here. It should be done either by me or anyone else. Enjoy your stay... just don't sit on the bed... I worked hard to wash the bedsheets everyday. I don't know why they're sticky and dirty every morning. Gosh.
Midou Ban and Ginji's Mirror Room
Yep, the place where they have mirrors on all four walls. Magic mirrors. Captures the kawaiiest moments of them both or anyone in the series. Can be either manga scans or doujinshi.

Wanna know what yaoi really is? Get what it really, really means here...
Midou Ban and Ginji's Living Room
I spend some of my time here renovating and add some items in this house. I'll just leave you guys a note on what new things I did just so that you guys don't have to travel all around to find out any new items!
Bulma's Manga Mansion
Yep. That's my mansion. Come, come,walk right thought this adjacent lane, Yeah, past that gate. You must be wondering why would I take care of a small house like this when I have a big mansion to tend to. One sentence.
Ban to Ginji o kawaii jan!!! *Ban and Ginji are so cute!!*
Enter this link to go to my mansion. Main contexte, Yuu Yuu Hakusho. Pay a visit to read fics, see pictures, read doujinshis and fool around!
West Wing - Other Manga's Fanfiction
Jump here! I have some other ficcies from other series, games and such! hahaha...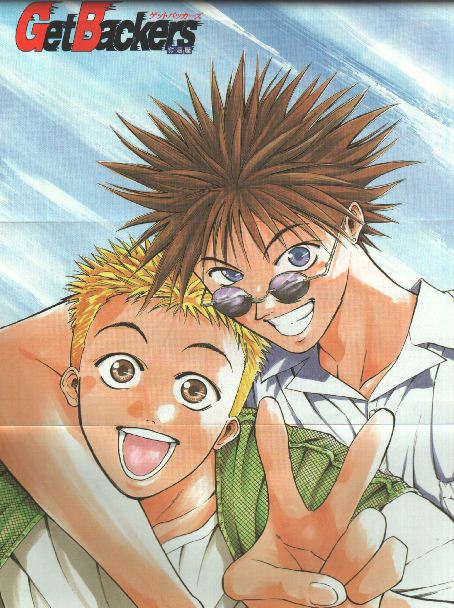 kind people were kind enough to come and treat Midouban and Ginji on some hamburgers and fillets!
Ban : You like it, Ginji?
Ginji : Hai, Ban-chan! Oishii!!
Ban : Arigatou, minna!!
---
Get Backers, Midouban and Amano Ginji and all of the characters; are strictly owned by Rando Ayamine and Yuya Aoki. Properties of Kodansha Ltd., Tokyo. All right reserved by them, not me! Page decoration is copyrighted by Bulma Briefs, UIN# 13254597.